CORONAVIRUS UPDATE TO ALL OUR CUSTOMERS – 9th November 2020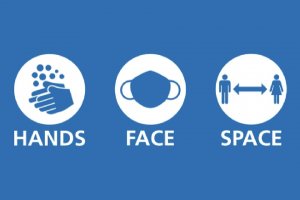 USING STORAGE SAFELY AT BLUE BOX STORAGE
As we continue to face these challenging times; at Blue Box Storage our thoughts remain with all of you who have been affected by the outbreak of COVID-19.
Our stores are now open to all our customers, as per government advice, and we're here to help you solve your storage needs, However, please be aware we remain at reduced opening hours
To keep our customers, colleagues and suppliers safe we will be introducing the following: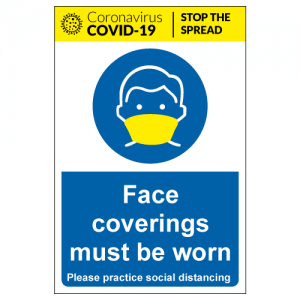 USING FACE COVERINGS
Since the 24th july it is required that a face covering must be worn when entering our premises – please follow the latest medical and government advice on current guidelines and exemptions.
Please be considerate of customers who may be exempt due to certain health conditions.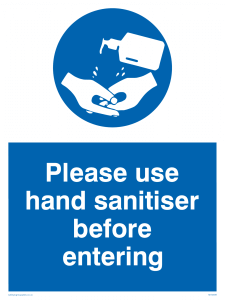 SANITISER STATIONS
At all our locations will have sanitiser stations for our customers and suppliers to use; these will be located by the reception and key loading bay areas.
We will have spray sanitiser available to use on trolley handles.
We will continue to focus on cleaning and wiping down key area surfaces.  To prevent coronavirus spread our toilets will be closed to the general public.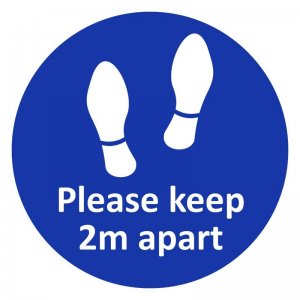 SOCIALY DISTANCING
If you are moving in or vacating your storage unit you will need to book a time slot in advance to ensure social distancing (only 1 customer per loading bay).
When visiting your storage unit at Blue Box Storage, we just need you to remember to keep 2 metres away from other customers and our colleagues.
At present some of our colleagues remain in the vulnerable group; the reception offices will remain closed, but will be manned to take enquiries and payments by phone. To maintain social distancing, we will only have one colleague in at any given time. We will be adding a Perspex screen (sneeze guard) on our reception desks and installing barriers for the safety of all our customers and colleagues.
Opening Hours from 9th November 2020
We continue to monitor and review our opening hours in line with government and medical advice to ensure the safety of our customers, suppliers and colleagues at all times.
FARNBOROUGH – 01252 545 222 – Mark, Alicja or James
Opening Hours – Monday to Friday 8:30 to 18:00;
Saturdays and Sundays 10:00 to 14:00
HEMEL HEMPSTEAD – 01442 211 900 – Yvonne or Julie
Opening Hours – Monday to Friday 8:30 to 18:00;
Sundays and Sundays  10:00 to 14:00
MAIDA VALE – 020 7625 9490 – Ivor or Rodney
Opening Hours – Monday to Friday 8:00 to 17:30;
Saturdays 9:00 to 14:00
WATFORD – 01923 234 300 – Patrick and Abbie
Opening Hours – Monday to Friday 8:30 to 18:00;
Saturdays 10:00 to 14:00
Due to localised conditions outside of our control these hours of opening may change with little or no notice.
Freephone Number – 0800 91 71 221
Our thoughts continue to go out to all of you who have been affected by this unprecedented event and all the uncertainties caused by the Covid-19 pandemic.